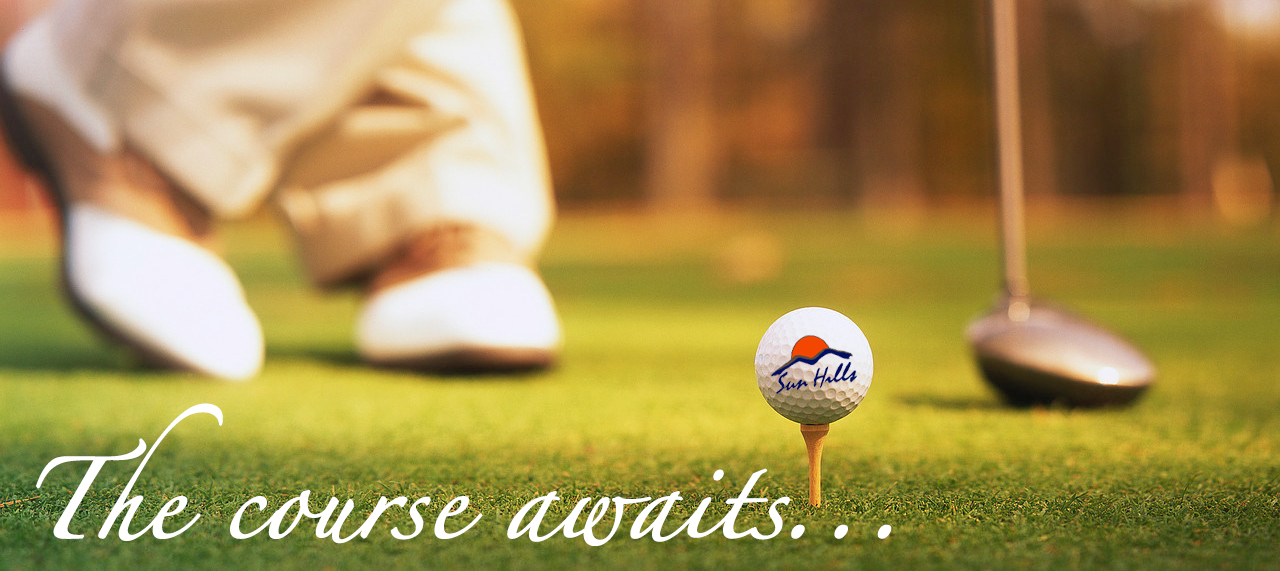 Sun Hills Golf Course plays host to several weekly Associations and local Leagues. The Men's Association play weekly 9 hole games, and hold 18 hole tournaments on the weekends several times a year. The Ladies' Association now has an option to play either 9 or 18 holes on Wednesdays, hosting a 36 hole club championship for the 18 holers, and an 18 hole club championship for the 9 holers. We also have a Couples Association that plays on Thursdays from May – August all 5:30 shotgun starts with several dinner socials. All winnings from weekly play and tournaments are paid out in merchandise vouchers redeemable at the Sun Hills Pro Shop.
Sun Hills Golf Course and our Associations invite any one from any playing level to become a member. Playing the weekly tournaments is a good way to get out of the house, play some golf, hang with friends and last but not least, improve your golf game and lower your handicap.
We look forward to seeing you here for the 2017 season!